Lymphatic Massage and Wood Therapy
Brazilian lymphatic drainage is a form of massage that aids in the removal of toxins by stimulating the lymphatic system. This is a rhythmic technique combined with firm pressure giving immediate visual results by removing bloating and excess fluid retention. In addition to body shaping results, this technique has many therapeutic benefits that can help improve digestion, boost metabolism and alleviate stress.

Colombian wood therapy or 'Maderoterapia' is a non-invasive treatment designed to sculpt the body using wood tools. This treatment activates circulation, combating cellulite and speeds metabolism. This holistic massage technique utilizes different wooden tools with different shapes and sizes specifically designed for sculpting different parts of the body. Wood therapy breaks down cellulite so it can be naturally eliminated along with other toxins.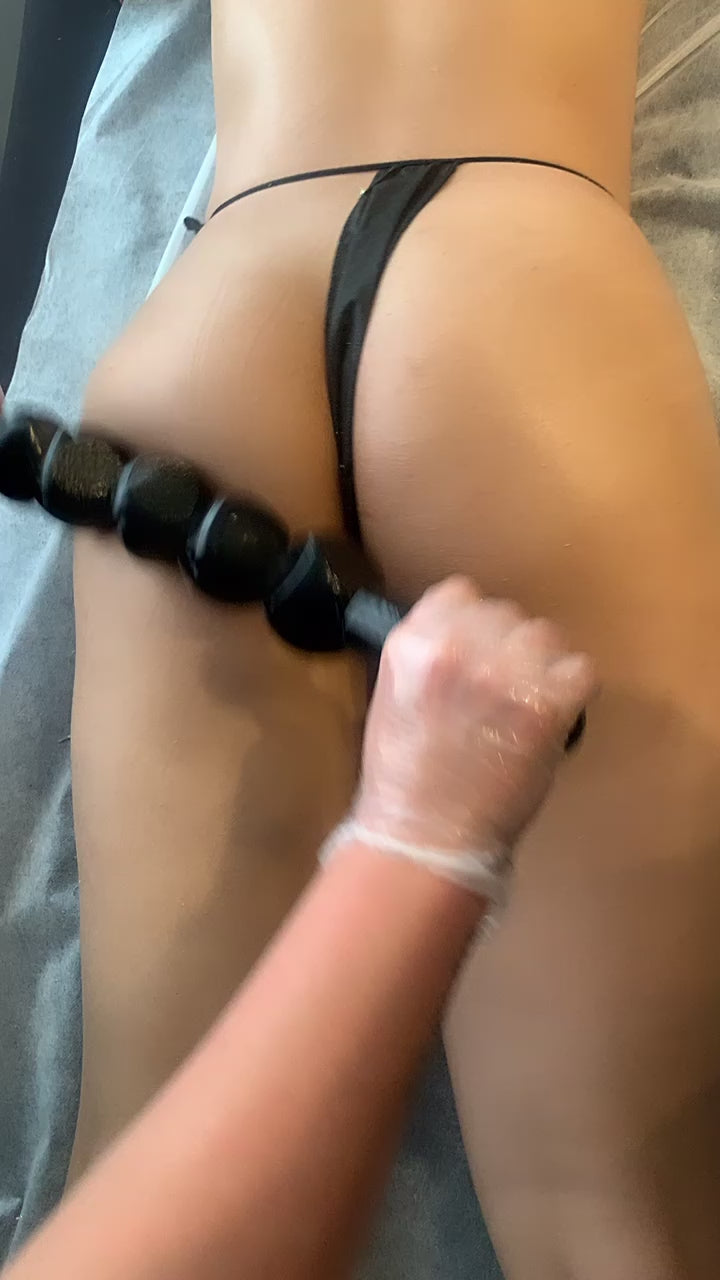 Conditions Treated
Body Contouring and Shaping
Abdominal fat reduction
Love handle reduction
Thigh gap improvement
Upper arm fat reduction
Back fat reduction
Cellulite Reduction
Thigh cellulite
Buttock cellulite
Abdominal cellulite
Arm cellulite
Skin Tightening and Toning
Sagging skin post-weight loss
Post-pregnancy skin issues
Aging-related skin loosening
Double chin
I absolutely love the practitioners at NatCan! I have been seeing Dr.Lavleen for chiropractic services and I look forward to my appointments with her each week! She has such bright personality and is extremely knowledgeable and skilled. She never fails to help me feel my best and leave each appointment with a smile!

Reshma Seegobin

Chiropractic Doctor Lavleen Pabla is simply the best! She is knowledgeable, professional, friendly, and passionate about her role. She truly takes the time to understand, assess and develop a treatment plan best suited to your needs. No cookie cutter treatment. Would recommend!

Jackie M

This is my first time seeing a naturopath and I have to say that the experience is amazing. From the first call to the appointments they are super friendly and helpful. Dr. Santos is very knowledgeable and takes the time to explain and genuinely cares about her clients

Ashley Sitsman

Always an amazing experience with Dr.Santos and the team!

Maria Angela

I have been seeing Dr Santos at this Wellness Centre for several months and she's been absolutely amazing. Her ability to always gain a holistic understanding of patients, encourage detailed testing before diagnosing have made her outstanding. She always takes plenty of time to ask questions, to actively listen and engage me in the decision process. I'd recommend Dr Santos to everyone.

Franco Domenichiello

I've been seeing Dr. Laveleen for my back, jaw and neck and seeing her has made a difference. She is great. Thank you Dr. Lavleen.

Kamal Parmar

Dr. Anita Sachdev has been instrumental in my cancer journey. My blood work, scans and tumours have been showing better and better results with each testing being done. My energy levels have remained good and with the diet and recommended supplements suggested by Anita my journey is positive! Thank you for your care, kindness and compassion that you have always shown me and my loved ones that have come with me as support.

Vanesa Gomez

Staff 5 ⭐️ Always friendly and super professional. Natcan is my choice! Naturopath, osteopath, physiotherapist and massage therapy. I've been a customer for 3 years. 👌

Cristiana Bettencourt

Just had one of the best massages in my life with Tamila! She is an extremely talented RMT and knows exactly what she's doing! My husband and I are very happy we found her. Thank you :)

CeeCee

I have been going to Dr. Lavleen from last year for chiro and my back has never been better! Highly recommend, she does a phenomenal job with treatment and one of the most pleasant people to chat with.

Viktor Surowiec